Dr. Dave Mobile Vet is a house call veterinary medical practice for pets.  Dr. Dave Hunt, DVM provides personalized in-home veterinary health care in Jackson, WY and surrounding areas.
Dr. Hunt owned a full-service Veterinary practice in Sitka, Alaska for 30 years. During that time, he made many house calls; sometimes to remote places by boat or airplane. He is a skilled diagnostician and orthopedic surgeon.
We truly believe in providing the highest quality veterinary care for your pets. We are excited to be able to offer compassionate veterinary services that come to you in the convenience of your home. 
House call services include wellness exams and preventative care (including vaccinations), quality-of-life assessment, and in-home euthanasia.
We are excited to meet you and welcome you into our growing family at Dr. Dave Mobile Vet!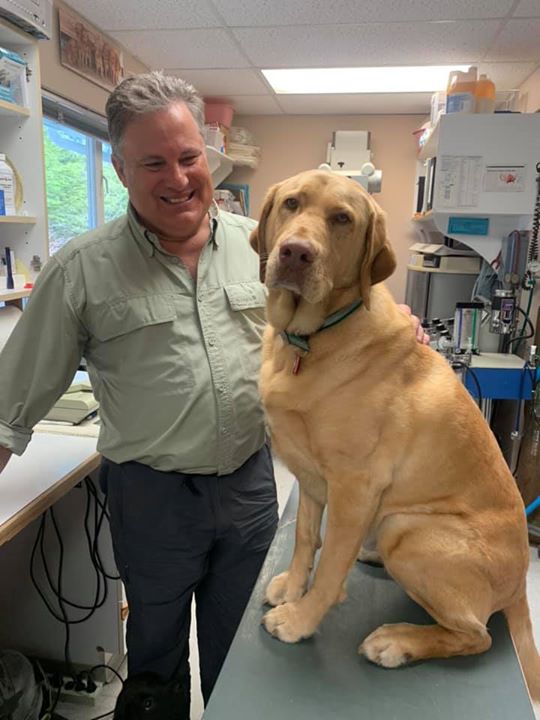 Our Commitment to You
Dr. Dave mobile vet will provide you with compassionate care, support, understanding and communication that will help maintain your pet's quality of life through all of their life stages.
Fear Free visits
We strive to provide a fear-free environment for your pet. It is important to us that your pet has a stress-free experience with a positive outcome.Fear Free veterinary visits make your dog seeing the vet fun  and less stressful for your kitty.
We strive to meet all of your Veterinary and Pet Care needs.
Dave Hunt, DVM
Veterinarian
30 years experience in Veterinary Medicine & Orthopedic Surgery.
Lisa Hunt
Pet Sitting
Veterinary approved pet sitting.