Mobile Veterinary
Dr. Dave Mobile Vet is excited to serve Jackson and Wilson Wyoming and surrounding communities.
We truly believe in providing the highest quality veterinary care for your pets. We offer compassionate veterinary services that come to you in the convenience of your home.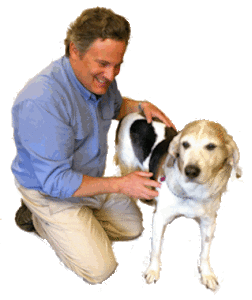 It is our goal at Dr. Dave Mobile Vet to ensure your pets have healthy lives. However, we are also here whenever they are not feeling well. We will work hard to make sure your pets return to good health quickly. Our focus is on patient safety, pain management, and utilizing the most advanced techniques available in a stress-free environment.
Non-emergency house calls are provided for Jackson, WY and close-in areas on an appointment basis.   Allow 1 hour time for most appointments (1/2 hour for each additional pet).
Fees are based on travel time/distance and on type of service (vaccination, etc.) provided.  Forms of payment: Cash, Check, Credit Card.
In general, house calls are for routine wellness/preventative care of your pet(s). House calls are not available on an  emergency basis. Pets that are in need of urgent care are best cared for in a hospital setting.  For urgent care, emergency and after-hour care, please see your local emergency vet.
Physical Examinations
Wellness Visits
Skin problems
Blood Work
Urinalysis
Senior and Geriatric Pet Care
Medical Care
Microchip
Vaccinations
Vaccine titer testing
Vaccinations are a crucial part of preventative care for your pet. We will personally tailor your pet's vaccine protocol according to their age and lifestyle. We understand that adverse effects from vaccines may be of concern for you
Intestinal Parasite screening
Heartworm testing
FeLV/FIV testing
Palliative / End-of-life Care
Quality-of-life Assessment
Dignified Home Euthanasia
We work closely with many specialists and will assist you and your pet during the referral process.
Unfortunately, you may be faced with the difficult decision of saying goodbye to your pet. We will be there to make this experience as comfortable as possible so that your final memories of your pet will be good ones.
We have a wonderful and caring staff who will help you and your pets every step of the way. Feel free to contact us at (307) 413-4848 if you need any assistance.